Panelist & Book Signing at Breakfast of Champions Event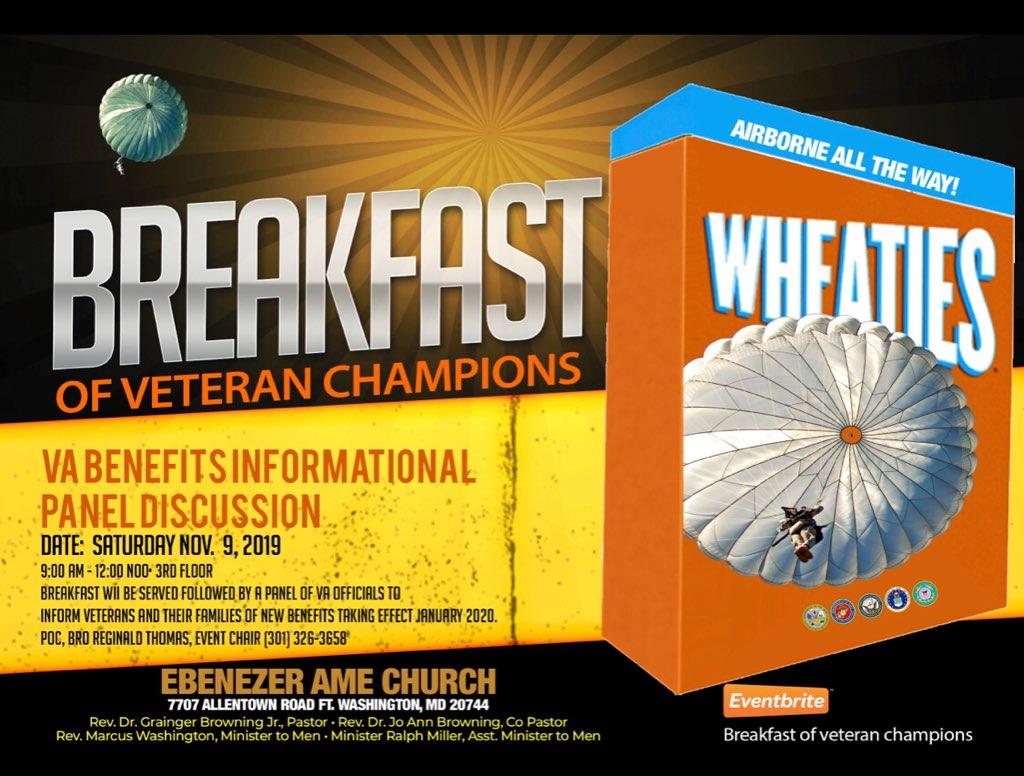 Join me for a live panel discussion at the Ebenezer African Methodist Episcopal Church regarding upcoming changes to military veterans' benefits and how they will affect your Exit Plan.
The discussion will be followed by a book signing. I look forward to seeing you there!