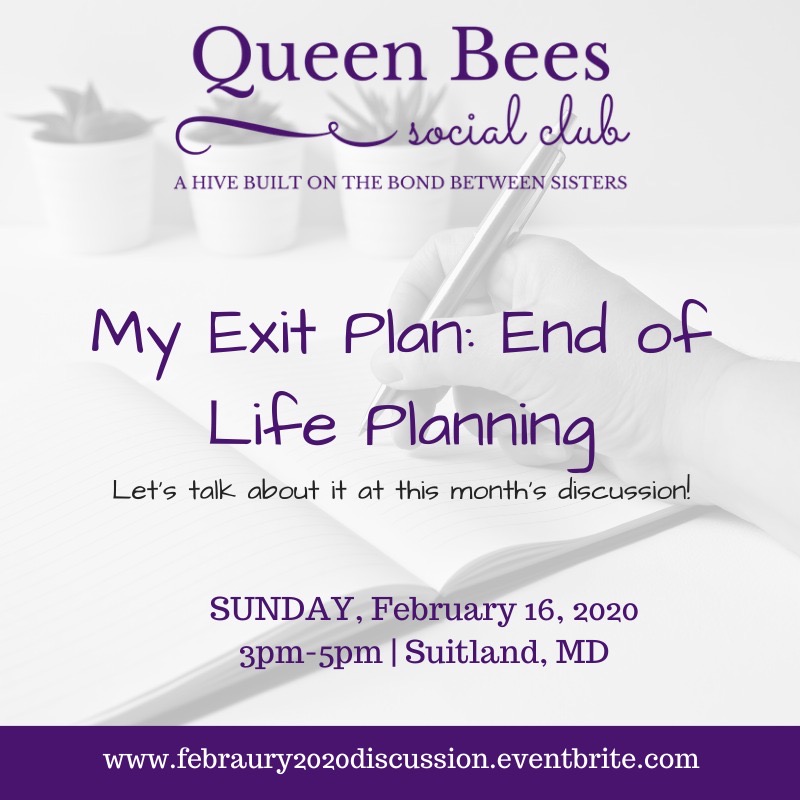 My Exit Plan: End of Life Planning
Join me on February 16, 2020 as I share tips, strategies & the importance of End of Life planning with Queen Bees Social Club during their monthly discussion.
We'll cover topics such as:
• Wills
• Life Insurance
• Funeral Planning
• Completing Your Exit Plan
• And Much More!
Men are welcome to join us at this event too! Space is very limited, so register today!